Rocky Mountain Ranches, Ltd., is excited to offer you, the big game hunter, world-class pronghorn antelope hunting in Northwest Colorado. Our Colorado antelope hunts are conducted on some of the finest private ranches in the Craig-Steamboat Springs area.
Northwest Colorado is famous for its large herds of pronghorn antelope. Moffat County, Colorado, consistently produces record-class animals and is one of the most sought after antelope hunting areas in the West. The very limited number of licenses available increases your chances of taking an exceptional pronghorn antelope.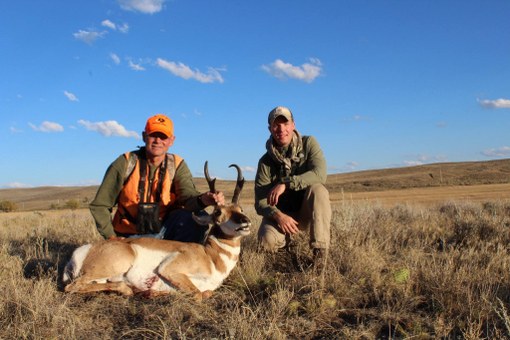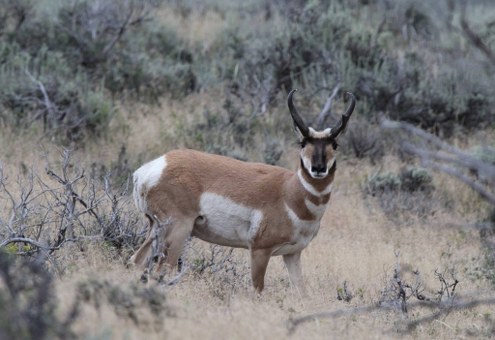 We receive a limited number of "landowner tags" each year for our hunting clients who prefer not to wait out the drawing process. Contact us to discuss options for your hunt.
Our Colorado antelope hunting ranches are located in what is known as the "high desert" country of Northwest Colorado. The terrain is rolling sage hills with draws and canyons that provide some exciting hunting opportunities.
In addition to our excellent resident pronghorn antelope herds, hunting pressure on nearby public lands causes more deer and other big game animals to migrate onto Rocky Mountain Ranches, Ltd., private land. Success on our Colorado pronghorn antelope hunts is usually around 90% each year. This is a consistent and sustainable success we have seen on many of our ranches for over 20 years. As with all of our hunts, things like weather and moon cycles can effect success. All of our antelope hunts and big game hunting is fair chase only (no high fences here).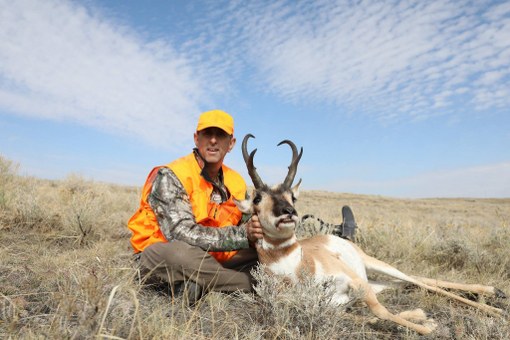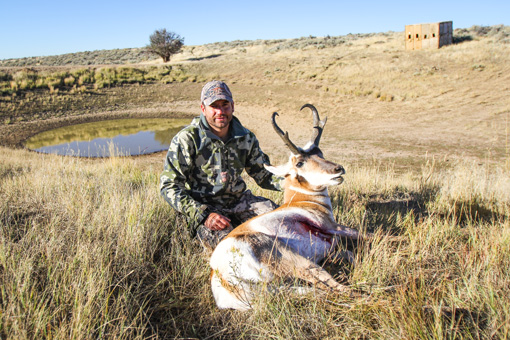 For our archery antelope hunters, we provide pre-set blinds at established and scouted water holes.